Dev Ops Engineer
$60.00 - $92.00 / hr

United States
Highly skilled DevOps Engineer with experience in designing, implementing, and maintaining continuous delivery pipelines and infrastructure as code.
Proficient in a variety of tools and technologies, including AWS, Ansible, and Docker.
Proven ability to work effectively in fast-paced environments and deliver high-quality solutions on time and within budget.
0
Ongoing projects
0
Completed projects
0
Cancelled projects
0
Ongoing services
0
Completed services
0
Cancelled services
$0.00
Total earnings
Crafted Projects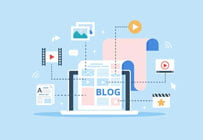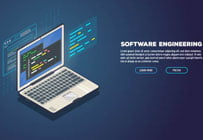 Experience
Dev Ops Engineer
Amento Tech

Aug 2018 - Present
Designed and implemented CI/CD pipelines to automate the software development and deployment process
Worked with developers to troubleshoot and resolve issues in the deployment process
Created and maintained infrastructure as code using tools like Terraform and CloudFormation
Monitored and analyzed system performance and provided recommendations for improvement
Worked with cross-functional teams to ensure that software was delivered on time and to specification
Education
Bachelors Degree in Computer Science
University of Texas

Apr 2014 - Jun 2018
Consectetur adipisicing elit sed do eiusmod tempor incididunt ut labore et dolore magna aliquaenim ad minim veniamac quis nostrud exercitation ullamco laboris.