High Performance Delivered
$55.00 - $75.00 / hr

United States
Expert IT project manager with over 10 years of experience in the industry.
Fluent in Spanish and English, I have led IT projects in Latin America and Europe. I am able to communicate ideas clearly and concisely and have a solid understanding of agile methodologies and project lifecycles.
0
Ongoing projects
0
Completed projects
0
Cancelled projects
0
Ongoing services
0
Completed services
0
Cancelled services
$0.00
Total earnings
Crafted Projects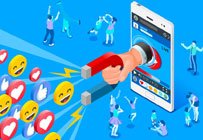 Experience
PHP Developer
Amento Tech

Jul 2013 - Present
Consectetur adipisicing elit sed do eiusmod tempor incididunt ut labore et dolore magna aliquaenim ad minim veniamac quis nostrud exercitation ullamco laboris.
Education
Bachelor's Degree in Computer Science
University of Barcelona

Aug 2009 - May 2011
Master in Computer Science
University of Almeria

Jul 2011 - Jan 2013