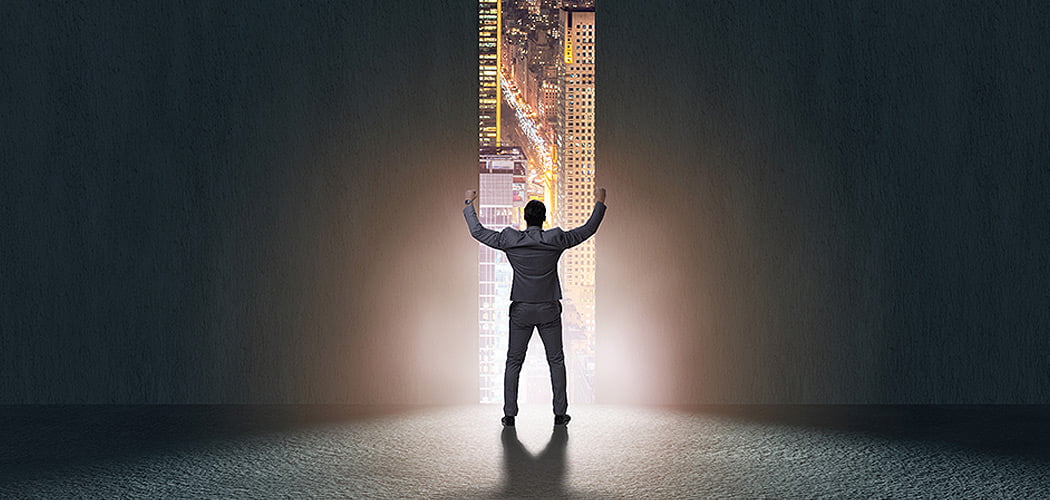 Freelancing is no longer a form of passive income. On the contrary, it brings forward numerous opportunities for people to generate a good amount of income. You can now work as a full-time freelancer and earn thousands of dollars.
The great thing about freelancing is that anyone can join it. All you need is some sort of skill, time, and effort. Of course, the road is going to building your business via freelancer is going to be bumpy, it will take some time. But then, no pain, no gain!
Regardless of your chosen field, you always have to start from scratch. Even though I can't wholly pave the path for you, but still will give you some professional tips and tricks that would aid in making things easier!
Identify your reason for starting freelancing
The first thing you need to answer is "Why" do you want to start freelancing?
Are you planning to start a passive or side income
Do you eventually plan to become a freelancer if you have full-time income
How much are you planning ot earn via freelancing
The reasons would define whether you would be successful or not?
Start with Part-time Freelancing
If you already have a job, I would recommend starting freelancing part-time. Without the tension of generating the main income, you would be able to think properly as to what you want to do, the client you choose, and how to go about the process.
After all, freelancing is built on relationships,s and to form trust and relationships, you need time.
Now that you have laid the foundation for your business, it is time to look at ways to build to your business.
Grow Build via Marketing
Self-promotion and marketing is the key to the growth of any business, not just freelancer. Fortunately, there are different, effective ways through which you can market your business and skills.
Networking
In order to grow your business, it is a good idea to create connections via networking servers. It is imperative that you introduce yourself to potential clients. Higher visibility among potential clients is vital to increase your chances to work with them in the near future.
A good idea is to market yourself at local events, online websites, conferences, communities, and online connections. Of course, reaching out to your existing connections on and off often yield positive results!
NOTE: Just don't sound too desperate or pushy!
Community Discussions
A good way to make yourself visible and connect to people is to engage in community discussions. Platforms like Twitter, Facebook Group, and Linked are great ways to highlight yourself.
Use these platforms to join conversations in your local community and industry. To promote yourself as a professional, answer questions, take an active part in the discussion and discuss the solutions that you have come up with in the past!
Try becoming the go-to person for your area of expertise, so that people come to you when they run into a problem!
Use Freelancer platforms smartly
This is perhaps one of the most important things that you need to do in order to grow your freelancing business. There are numerous freelancer platforms out there, where hundreds, thousands of clients are actively looking for freelancers.
Join these platforms, create your impressive profiles, highlight your skills and spend some time on them. I am sure with time and effort, an opportunity will present itself. Avail that, and it would be the start of your bright freelancer career.
A good way is to start with projects that you have previously done as most clients would request a sample or ask about your past experience in a similar field. Initially, you might have to do some projects that are not paid well, but once your rating improves, you will get more and more work on your hands!
Spend Money on Advertisement
So, far I have been talking about the free ways to advertise yourself, however, you have to spend money in order to make money. If you truly plan to build your business via freelancer, you would have to advertise.
Spend some money to grow your business effectively and efficiently. You can use a single channel or multiple channels to effectively advertise your business. For instance, if you are using a certain freelancing platform, you might have the option to highlight or sponsor your bid.
Doing this would also show the client that you would take your work seriously, after all, you have spent some money on making yourself prominent. The important thing here is to remember that you have to find modes of advertisement that are most effective.
Then stick to using techniques and stop pouring money into other advertisement channels!
Reaching out to Potential Clients
It is intimidating to reach out ot people you don't know especially your potential clients. This is something, not every freelancer excels at doing. However, it is not a bad way to advertise yourself.
Once you get over your initial hesitation, you will be surprised at the opportunities this technique would present. Do bear in mind that you will not have a 100% success rate. Failures are part of any business, therefore, prepare yourself for the worst, while expecting the best!
Improve your skills
Of course, this goes without saying that the better you get at your game, the higher your chances are of landing better, and well-paying jobs. To stand out among the competitors, you need to have experience and some sort of edge.
For instance, several freelancer platforms offer different tests and certifications. Try passing those tests with flying colors, and getting those certifications. Doing this would leave a good impression on the potential client, they would also get an idea of your skill level and thus, you can engage a wide range of audience.
Take Away
Hardwork, time, and effort is the only way to grow your business through freelancer. Take on as many projects as you can, gain as much experience as possible to make your business grow!